Wine and Cosmetic Display & Packaging
Delaney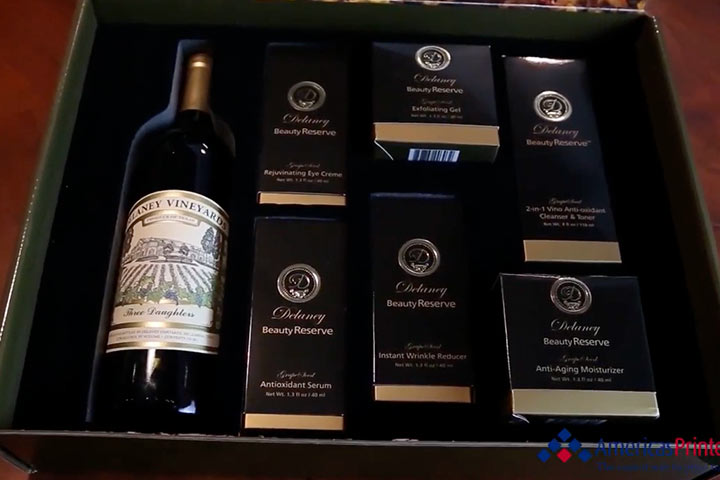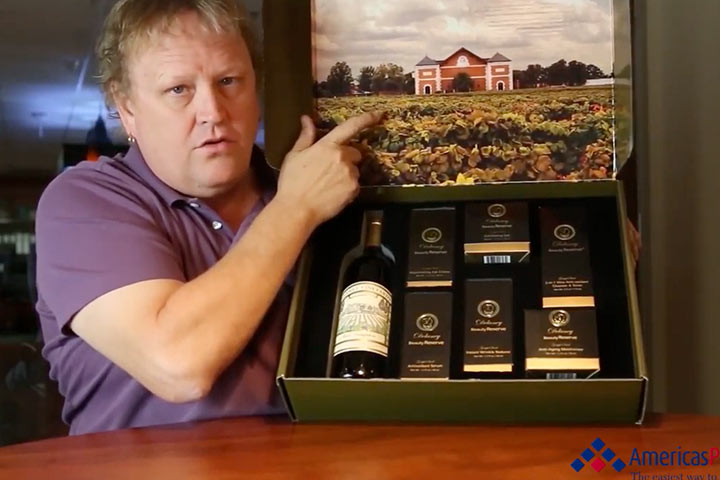 ---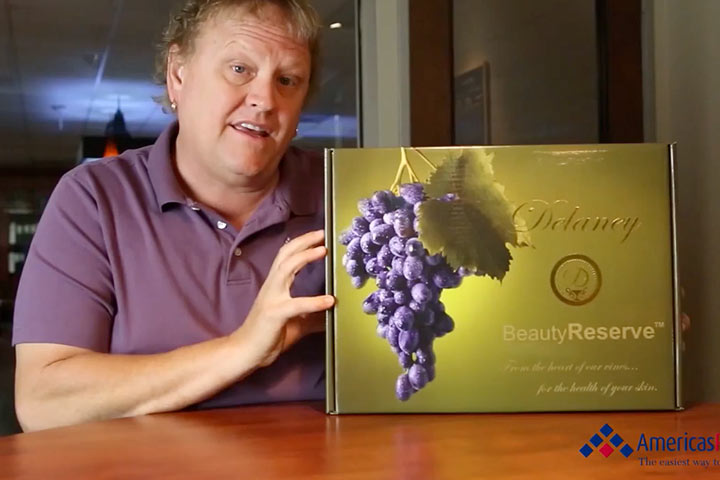 Opening Goals & Challenges for this print project:
Our client wanted a high impact corrugated box to highlight his winery and his cosmetic company at the same time with an engaging design both inside and outside.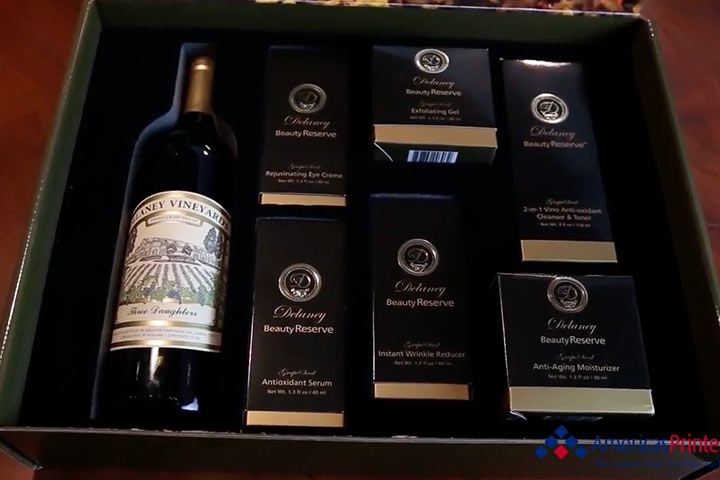 How we succeeded in capturing our clients goals:
First, we needed to use two sides of our business. AmericasPrinter for all the color printing, and AmericasPackaging to mount and finish with corrugated and foam with velvet inserts. The tricky part was printing and mounting, high gloss with gold foil label sheets to corrugated on both sides. Then we printed, foil stamped and die cut special cosmetic boxes inside to highlight their cosmetic line. All in all, what a high impact program for our client. From start to finish, this project was completed in just 17 days.
Request a Custom Quote
Leave a description in your own words of what you're looking to have made. Your APC rep will get right back to you to go over it.
Indicates required field