What Is Considered Rich Black?
In printing, Rich Black is an ink mixture of solid black with additional CMY ink values. This will create a darker and more rich looking black than printing 100% black (K) ink alone.
We recommend printing 100K/50C/40M/25Y as a Rich Black.
Adobe Illustrator Example: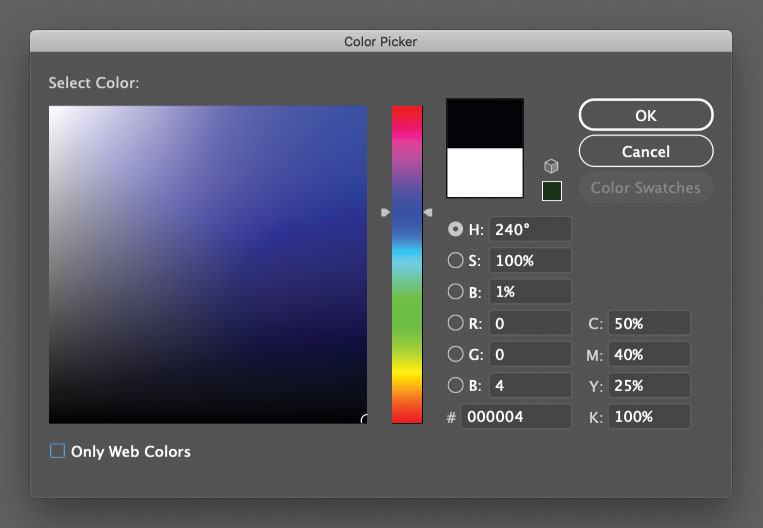 Adobe Photoshop example: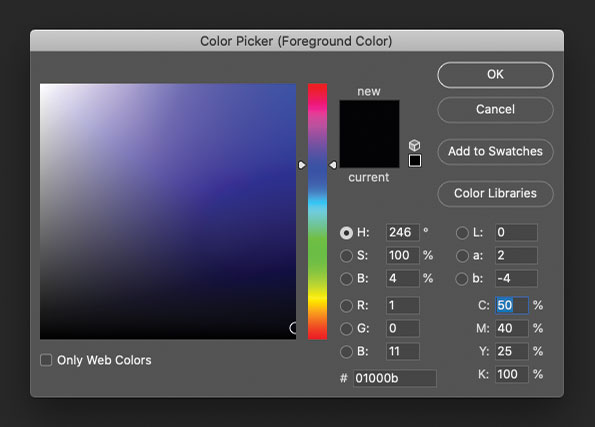 If you don't see these CMYK ink values, but RGB values, you'll need to change your color mode to CMYK. Or simply download a free template with all the correct settings before you begin your design.