Custom Christmas Card
Millennium Dental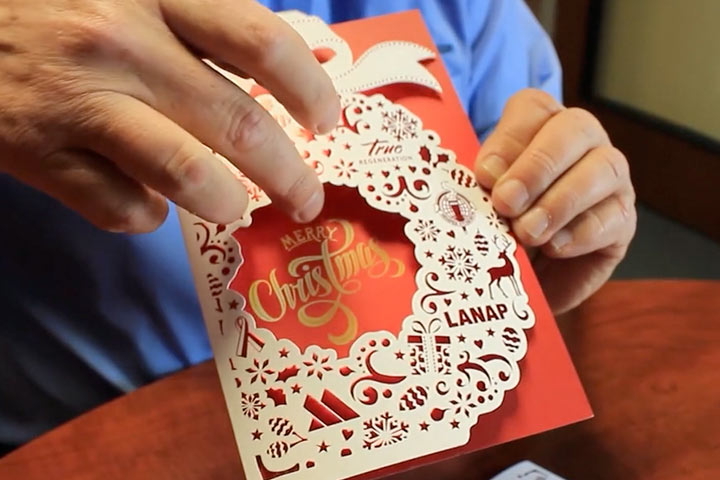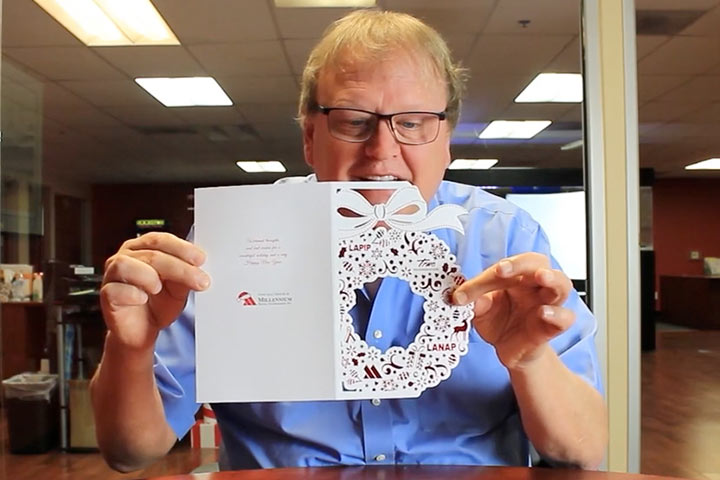 ---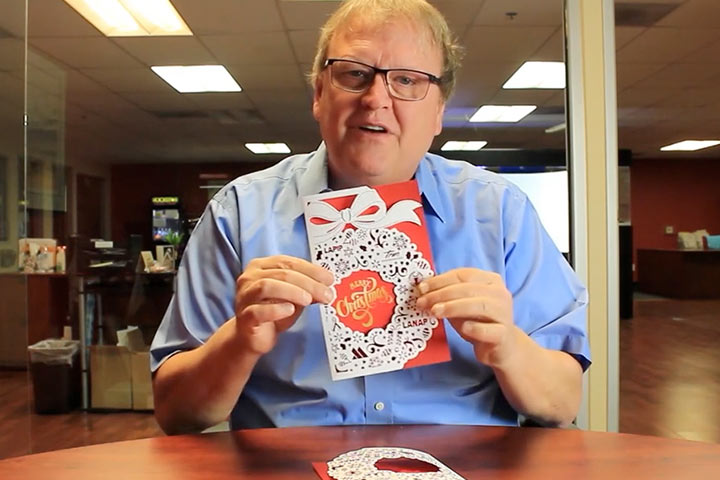 Opening Goals & Challenges for this print project:
Our client wanted a custom holiday greeting card that captured a high impact look that when opened, revealed all their staff inside.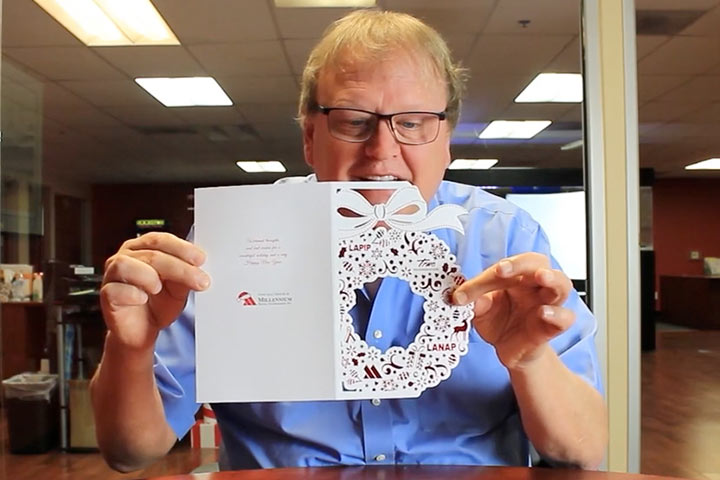 How we succeeded in capturing our clients goals:
This was a fun print campaign, and we pulled out all the "extra print tricks" you can do after the ink gets on the card stock. This was printed on 16pt cardstock. A custom die was made for the die cutting of the wreath. An emboss die was made to bring out multi depths on the wreath. A foil plate was made to add red metallic foil. And, lastly, we added spot UV gloss to tie this all together. From start to finish, this project was completed in just 8 days which is good, because we had or order many custom dies for all the advanced finishing features...
Request a Custom Quote
Leave a description in your own words of what you're looking to have made. Your APC rep will get right back to you to go over it.
Indicates required field