Custom Cosmetic Packaging
Nurse Jamie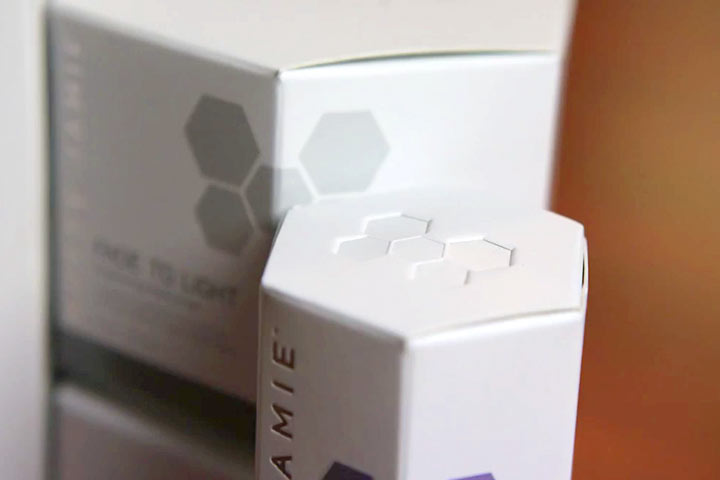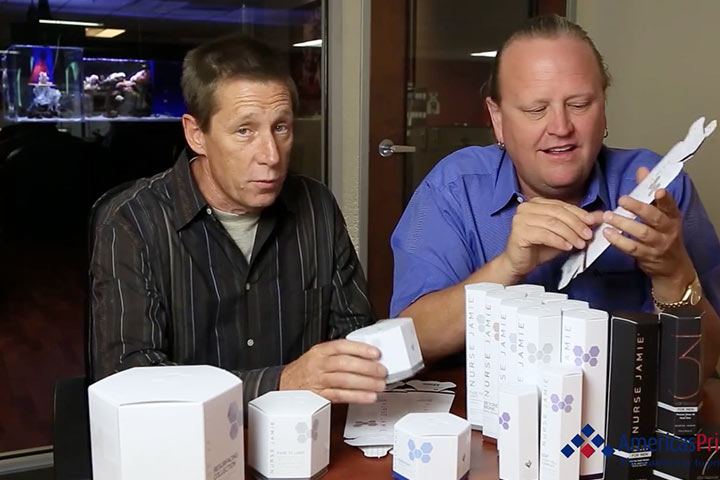 ---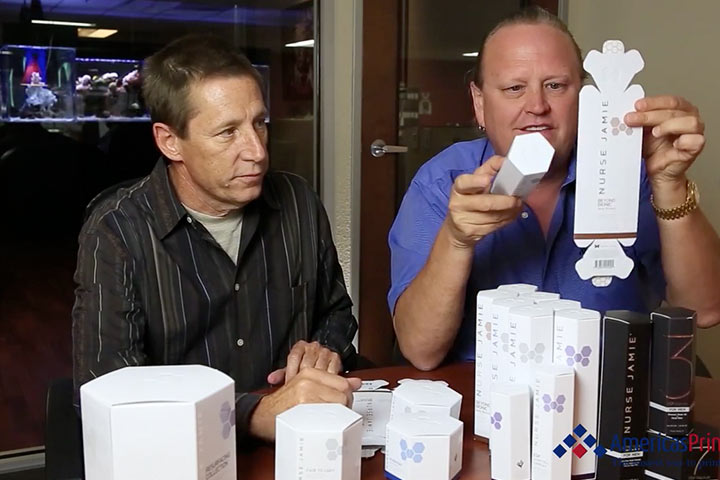 Opening Goals & Challenges for this print project:
Our client wanted custom packaging that captured their hexagon logo features in the actual product boxes. Since this was high end cosmetic products, they wanted all finishing features available, from spot UV gloss, holographic foil stamping, embossing & debossing with hexagon shaped die cutting.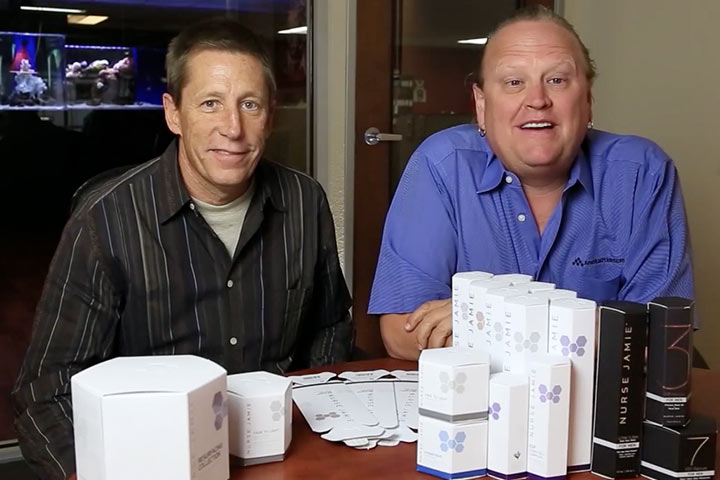 How we succeeded in capturing our clients goals:
First, most product boxes in todays packaging world, is either square, rectangular or round. With Nurse Jamie, their logo consisted of a few inter-locked hexagons and they wanted that look conveyed in their packaging. Many product samples were presented to our client before printing, and from this seven (7) different design sizes and shapes were selected. Based on the number of cosmetic products, 22 different packaging boxes were printed. The best part we loved was, when you put them all together, you could see the cohesive message acheived for our client. From start to finish, this project was completed in just 20 days.
Request a Custom Quote
Leave a description in your own words of what you're looking to have made. Your APC rep will get right back to you to go over it.
Indicates required field